Submitted by Natalie Bühler on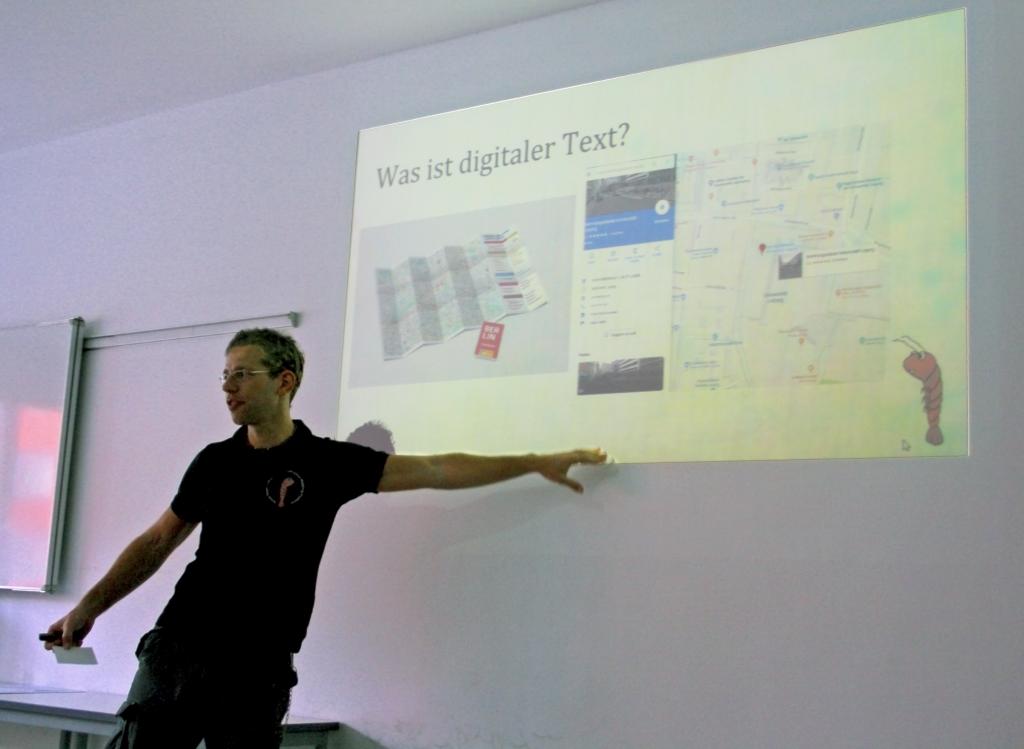 On Wednesday, March 6, SHRIMP took part in the 48th annual conference of the Deutsche Gesellschaft für Hochschuldidaktik (dghd). As part of a panel on subject specific projects in university didactics, SHRIMP's Sebastian Herrmann and Sarah Doberitz presented the platform to an audience consisting of a wide array of professionals in higher education. After discussing the central features of digital text as understood by our project, Dr. Herrmann showed that SHRIMP encourages students to actively navigate the text through its interactive nature, hypertextual links and social activation. In the second half of the presentation, Sarah Doberitz gave a brief introduction into learning analytics and presented the results of our most recent project phase, in which we tested the implementation of learning analytics on SHRIMP by showing students useful statistics that reflected their study behavior. At the end, we discussed the feedback that had been collected through surveys and interviews with students to showcase how SHRIMP is perceived by its users.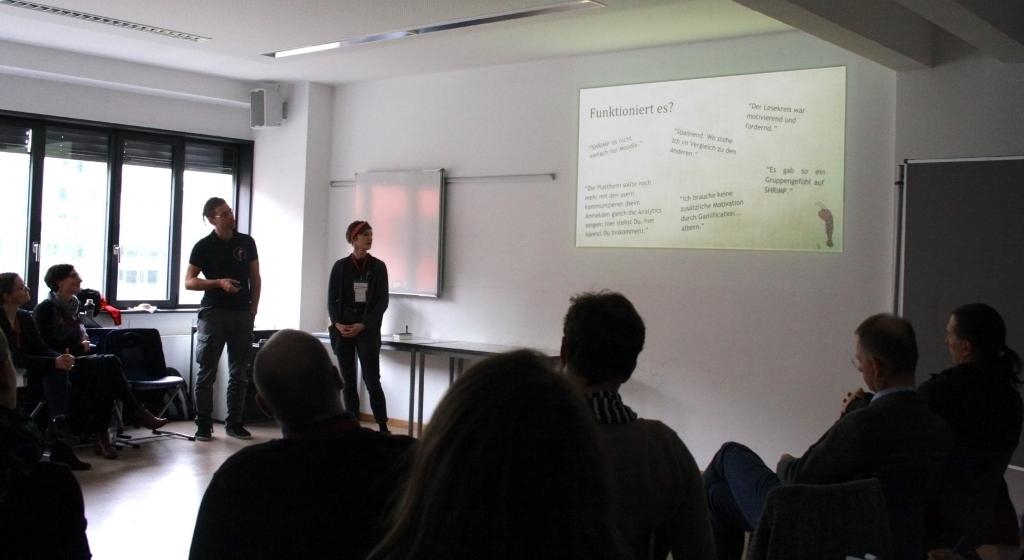 After the presentation, the SHRIMP team answered questions, mostly regarding the possible implementation of the platform in other areas of the humanities and the feedback we received from students and instructors alike. We then had the pleasure to listen to the other two presentations in our panel, by Kati Voigt from British Studies on an experiment with inductive and deductive teaching methods and by Michael Zwanzger from the Faculty of Law on a project named Leonie that is intended to supplement much needed practical exercise for students at a minimum cost.